Graciela Rozenthal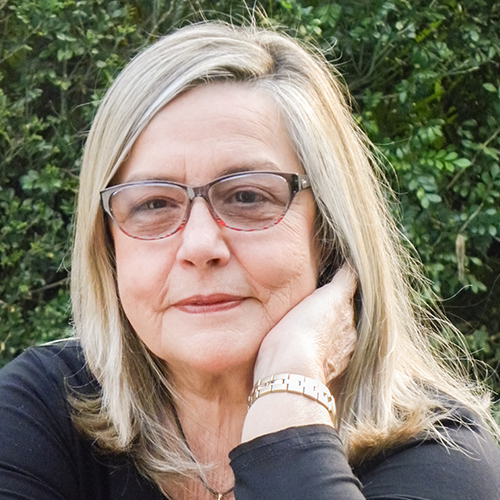 She is a psychologist, psychoanalyst and holistic therapist. She has been working as a Family Constellator since 2005; having 4 trainings in the method and studied several modules with Bert Hellinger. Worked in Italy and Buenos Aires as a Systemic Constellator and lecturer. He gave lectures and workshops in the United States. She is an idealizer of the Systemic Heart formation that unifies the approaches she uses in her clinical professional life and transmits to others.
Graciela Rozenthal has created this space to receive people in search for psyche cure ( mental and emotional) in 1997. Mrs. Rozenthal has over 40 years of clinical experience and has the goal to awaken the self-healing powers that all human beings have.
The Methodologies used are Pathwork, Family Constellations, Energetic Dynamics, among others. Graciela Rozenthal works with young people and adults in individual and group sessions. She coordinates self-help groups and conscience development groups, conducts workshops and supervises Pathwork Leaders.
Resumé
She graduated in Psychology from the University of Buenos Aires in 1975.
Training in Psychoanalysis since 1978. Coordinator of Teaching Groups and clinic.
Ministered Yoga groups for healing and pregnant women and massage for babies from 1989 to 1992.
Holistic Therapist accredited by CRT 38037.
She graduated in Energetic Dynamics of Psychism in 1994 and is Transpersonal Therapist 1997.
Reiki I and II since 1994.
He attended TEC (Healing Energy Technique) in Seraphis Bey.
Helper has been authorized by the Pathwork Foundation since 2005.
He has been trained in Family Constellations since 2006. He studied with Renato Shaan Bertate in 2007 and with Lorenz Wiest.
He held workshops in São Paulo (Brazil), Buenos Aires (Argentina), Orlando (USA), Cagliari (Italy);
It focuses on groups of self-knowledge and healing, and individual and group supervision as Helper of Pathwork.
It makes therapeutic meetings in Family Constellations monthly.
She was the founder, founder and president of the Lumen Gaia Expansion and Consciousness Institute until 2014. Through this institution she stimulated and supervised several projects for the 3rd sector.
She is the idealizer and coordinator of Journey and Training – Systemic Heart, which minister in São Paulo / SP and Campo Grande / MS.